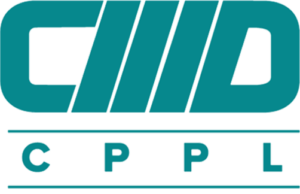 CMD Precision Products Private Limited is the merger of Classic Moulds & Dies and Sudharsan Technologies Inc. 
CMD Precision Products Pvt Ltd is a leading manufacturer of Sheet metal tools (Press tools), Die-casting dies, Machined Parts , Sheet metal parts , Sub-assemblies and assemblies , Proto parts , Jigs and fixtures  in Chennai, India. With over 30 years of experience in the industry, the company has earned a reputation for delivering high-quality products and excellent customer service.
The company uses Latest technology and modern manufacturing techniques to design and produce Tools, dies and parts that are precise, efficient, and durable. Our experienced team of engineers and technicians work closely with customers to ensure that their unique requirements are met and that the final products meets the quality standards.
CMD Precision Products Pvt Ltd caters to a wide range of industries Like automotive, consumer durables, Construction, telecommunication, Health care, Electrical, Oil and gas. The company has a track record of delivering on time and providing cost-effective solutions to its customers.
With CMD Precision Products Pvt Ltd, the customer is at the center of everything with respect to their requirements. The company is committed to providing the best possible service and support to its customers, from the initial consultation to the final delivery of the product.
Overall, CMD Precision Products Pvt Ltd is a trusted and reliable partner for companies seeking high-quality products.
Our Vision
To become a leading manufacturing company, recognized for innovative and sustainable solutions that meet the evolving needs of our customers, while promoting growth and prosperity for all stakeholders.
Our Mission
Our mission is to consistently deliver high-quality, cost-effective products and services that exceed our customers' expectations. We strive to foster a culture of innovation, collaboration, and continuous improvement, empowering our employees to grow and succeed in a dynamic and challenging industry.
Our Values
1. Exceed Expectations.
2. Be the change you seek
3. Whatever we Do, Do it best